My goal in taking this EC&I 832 masters class was to use SeeSaw in more effectively and frequently in my kindergarten classroom.  I also aimed to learn and use more about social media and create a digital footprint for myself.  A digital footprint is very important in today's world!
Prior to taking this class, my knowledge of technology and media practices was very limited.  Since taking this EC&I 832 class, I have been using Seesaw more effectively and I learned a lot about social media and media practices.  I have also created many social media profiles and now have my own digital footprint.  
I have taught kindergarten for 19 years, and I thought the paper portfolios for each student were suffice enough to help parents overview what their child was doing and learning in kindergarten.  However, in 2017, our Regina Public School board announced that all kindergarten teachers were expected to use Seesaw as an online portfolio for each student in their classroom.  I wondered how I was going to learn this new technology in order to be able to post items online in portfolios because I was very anti-social media for years.  I only had one way to go.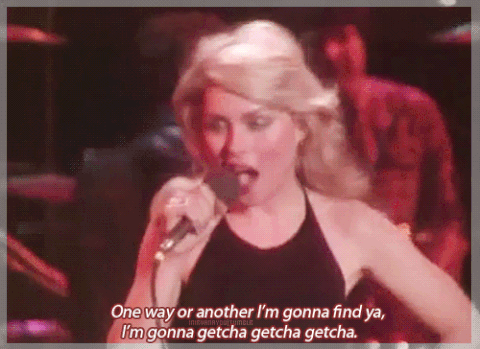 I began using  Seesaw in 2017.   Seesaw  is not a new app, but I am new to using digital technology in the classroom.  This caused me some anxiety but I heard that some teachers in our school division were using Seesaw  in their classroom, and heard that parents loved using Seesaw.
PREMISE
As a kindergarten teacher, I feel that it is important to involve families in the learning process, and every fall I invite families into the classroom at conference time to work with their child in areas around our classroom in order to see what their child is learning and will be learning.  This is called a "Celebration of Learning".
https://wordpress.oise.utoronto.ca/robertson/
I wondered how I could continue this Celebration of Learning throughout my kindergarten year, and not just at fall conference times and progress reporting periods.  One area of weakness I found was establishing and maintaining home-school contact. I wanted to try something new because notes being sent home and worksheets were not getting home past the boot room at the end of the day!
Seesaw offered me a way of reaching out to parents in a novel way. Perhaps a way that is more meaningful for both the parents who I am trying to build bridges with, and the children.
USING SEESAW
Seesaw is extremely user friendly.  Friendly for teachers with setting up student portfolios, for parents signing up to observe their child's portfolio, and for students in maintaining their own portfolios.  I had to download the Seesaw application and then register an individual account.  Then I set up my classes and each individual students into their own portfolio. After doing this, I have been adding photos, notes, or other into each student's portfolio.  Parents need to download the Seesaw app onto their device, and get a bar code to scan into Seesaw in order for them to see their child's portfolio.
I begin taking snapshots of students during their day and posted these on each student portfolio.  From this, I added text and sent home online newsletters and notes for parents to read.  This has been successful and the parents have enjoyed seeing pictures of their child during the school day.  I also use pictures for assessment purposes when a student needs extra work or support from home.
Seesaw is made with three related, but separate audiences in mind: teachers, students and parents.
1) Teacher Engagement
Setup: To begin with, the application is engaging for teachers in its ease of use and overall simplicity to get the portfolios going. Teaching ourselves, and parents (and our students) how to properly use an application can sometimes be a very big hurdle.
Seesaw has published a set of easy to use 'getting started guides' that I found to be quite useful. The guides suggest a series of very specific lessons designed to scaffold the use of Seesaw with young learners. For example:
2) STUDENT Engagement
Student use of Seesaw in kindergarten is limited because for these youngsters, they are mostly taking pictures of what they want and putting on their own seesaw portfolio.  Most students ask me if I can take a picture of what they made or did, to which I usually comply to their request.   In order for the students to add photos or other to their portfolios, they need to scan a QR code (which you can print and display in the classroom). Once they scan the code, they select themselves and then they are ready to take a picture, or video of their demonstration of learning.
3) PARENT Engagement
Sometimes this takes a bit of explaining and tutorial training for parents to sign up to Seesaw.  I send home a parent letter that asks families for permission for me to use Seesaw with their child. Once the permission letter is signed, I can post items on their child's portfolio and then give parents their QR code for entry.  What is really useful is that Seesaw can be accessed by multiple parents, different family members, and/or extended families.
Apart from using Seesaw to overlook items in their child's portfolio, parents can also use the app for communication with the teacher and even homework assignments . Seesaw has been an effective way for parents to get a hold of me quickly during the day.
What I find interesting is that Seesaw lists and displays data on family engagement and tech usage. I receive monthly updates via email on how many families are using the program and activity counts of what I have posted.
SUMMARY
I find Seesaw to be tremendously useful in supplementing my teaching practice in many ways. It allows my students to show off their learning by using social media. It allows me to use social media for assessment purposes when needed and it allows parents access into their child's learning process. It also allows me to communicate with families in a quick and effective way.
Seesaw is easy for teachers to get parents and students set up, for teachers and students to build up their portfolio.  Most parents report that they fully enjoy using Seesaw because they can see what their child is doing at school.
Using Seesaw has helped me to achieve my goal of using more media practices in my kindergarten classroom and I have enjoyed learning about this great tool.  Recently, I have expanded my knowledge and usage of social media by setting up a facebook page, twitter account, and a LinkedIn account.  I am interested in learning more and more about media practices.